Year 4 Class - 4F - Spring - 2017 - 2018
Welcome back to Spring in Class 4F.
We have all worked extremely hard in the Autumn term and are looking forward to all of the exciting things we have planned for Spring. Come and have a look at some of the work we have done already ....
Our Class Teacher is Miss. Finnegan and our Teaching Assistant is Mrs. Wilkinson. We also have Miss. Lewis working in our class this year.
P.E is every Monday and Dance is every Friday so please make sure P.E kits stay in school all week. Tracksuits are now needed during the winter months!
Homework is given out in Homework books every Monday. Please return completed books to school by Friday. If you spend some time learning spellings using the Look, Say, Cover, Write and Check method, this will prepare children for their spelling test each Friday.
Reading each night at home is essential and we ask for support from Parents to help us encourage this. Mrs. Wilkinson will monitor home reading and children will receive rewards for regular home reading.
Please remember to sign your child's reading diary as an indicator of reading at home.
Miss. Finnegan and Mrs. Wilkinson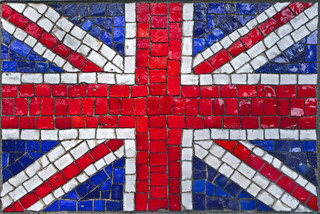 We have enjoyed looking at Art Work from: Paula Rego, Sonia Boyce and Anish Kapoor.
Toning and shading 'Little Miss Muffet' and 'Goosey Goosey' by Paula Rego.
Taffy Thomas Storyteller Visit
Jack and Olivia were delighted with our visitor today!
J
ack had researched Taffy and found out all about him at home, he had also written him a poem full of similes and ryhmes in preparation for his visit.
He read it to Taffy and he was delighted. Taffy said it made his day and even signed Jack's book for him!
He told Jack that he would love to come and visit again in a few years to see what other stories and poems he had written.
Well done Olivia for being Taffy's 'Queen of the day'
Today we played the 'Tell tale' Simile game.
Miss. Finnegan let us tell (made up!) tales on each other, but we had to use a simile each time.
Here are some of our examples:
Emily: "Miss, Miss, Miss! Holly was doing cartwheels like Beth Tweddle."
Neve: "Miss, Miss, Miss! Lucas is swinging from the ceiling like a monkey!"
Eve: "Miss, Miss, Miss! Olivia is as good at ballet as my ballerina cousin Evie."
Mia: "Miss, Miss, Miss! Jack is as smelly as a wet dog!"
James: "Miss, Miss, Miss! Coen was walking as slow as a tortoise."
Alex: "Miss, Miss, Miss!" Jack was shouting as loud as the spectators at a football match!"
In Music we have been using the Garage Band app on our iPads to improve our Musical Notation. Inspired by the song, 'I'm Yours' by Jason Mraz, we have written our own accompaniments to the lyrics.
In Mandarin, we are learning how to write numbers up to 31!
We are exploring 'Sound' during Science Week. We planned and carried out our own investigations to see if the distance between a source would impact on the intensity of the sound.
We invited Ms. Mills into our class to talk about her role as a Eucharistic Minister in her parish of St. Teresa's.
We prepared questions for her and she taught us all about the work of Ministeries in the parish.
We know all about the importance of the Pyx and how it is used.
A huge well done to Coen who has been trying so hard with his handwriting! Lots of well deserved stickers. Well done!
Drawing to Explore at the Walker Art Gallery
How lucky are we to have such a fabulous Gallery right on our doorstep! Class 4F enjoyed a workshop focusing on contemporary Art. We then focused on our favourite paintings and had a go at replicating it in our own style using various dry medias. We loved the portrait of Henry V111.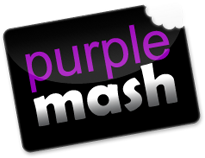 We used 2Graph to create graphs based on how long we spend using technology in hours and minutes per week. This links with our Maths topic of Time this week and our new topic of Graphs next week!