Year 4 Class - 4F - Summer - 2017 -2018
Welcome back to Summer in Class 4F.
We have all worked extremely hard in the Autumn and Spring terms and are looking forward to the final term of Year 4! Come and have a look at some of the work we have been doing ...
Our Class Teacher is Miss. Finnegan and our Teaching Assistant is Mrs. Wilkinson. We also have Miss. Wilkinson working in our class this year.
P.E is every Monday and Dance is every Friday so please make sure P.E kits stay in school all week. Tracksuits are no longer needed during the Summer months!
Homework is given out in Homework books every Monday. Please return completed books to school by Friday. If you spend some time learning spellings using the Look, Say, Cover, Write and Check method, this will prepare children for their spelling test each Friday.
Reading each night at home is essential and we ask for support from Parents to help us encourage this. Mrs. Wilkinson will monitor home reading and children will receive rewards for regular home reading.
Please remember to sign your child's reading diary as an indicator of reading at home.
Miss. Finnegan and Mrs. Wilkinson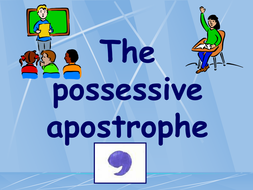 We have been working on apostrophes in singular and plural possession. We also looked at irregular plural possessive nouns and their apostrophes! It was tricky but Anthony and Eve have created some super examples.
We are learning all about London! We used our atlases to find London on a map of England, Britain and the world. We also found out which seas and rivers are close to London and how far away it is from where we live.
Why do you think so many people want to live in London?
Christian has been helping us to learn all about which countries make up the Commonwealth.
Did you know it is made up of 53 countries and over 2 billion people?
Inter-Class Dance Competition at St. John Bosco
As part of our school theme. Dancing through the Decades, our class was representing the 2010's.
Our song was 'Can't stop the feeling' by Justin Timberlake.
Although we didn't win (this year!) we had a fabulous time and loved showing off our dancing skills to our parents, families and the rest of the school.
Well done children, you were amazing and we are so proud of you all!
As part of our R.E topic of Self Discipline, Mr. Goss wanted us to appreciate the dedication that athletes such as Mo Farah have when it comes to their training regime and their preparation for a big event.
We timed ourselves jogging throughout the day, just like Mo has to do!