Welcome to our Modern Foreign Language page.
Here, you'll find out about all of the MFL things that we do at St. Matthew's including events we have done and things which are coming up.
At St Matthew's we are very proud to learn the world's most spoken language 'Mandarin'.
Around the world Mandarin is spoken by 800 million people.
For years UK schools have taught Modern foreign languages to their children as part of the National Curriculum. Most schools teach European languages, however at St Matthew's we believe in providing our children with the skills and knowledge they will need for later life. The British council have reported that the most important language for children to learn for the country's future is Mandarin. This is because they believe with brexit our links to China will become closer and Mandarin will soon become the language of business, which the children will need for future careers.
Mandarin will be taught to all children from reception through to year 6 every week on either a Thursday or Friday. The lessons will be interactive, fun and engaging.
Please take a look at some of the exciting things that happen as part of our Mandarin learning.
As part of our MFL curriculum we are lucky enough to be able to plan a whole week focusing on Mandarin and the Chinese culture. This week will be taking place in early 2017 and will include a range of different activities, therefore we are looking for any Mandarin speaking parents to possibly help out that week. If you are interested in helping please contact Miss Connor.
作为我们MFL课程的一部分,我们很幸运能够一整个星期专注于中文和中国文化的计划。本周将进行2017年年初将包括一系列的或不同的活动,所以我们在寻找任何讲普通话的父母这一周可能助阵。如果你有兴趣帮忙,请联系康纳小姐。
Zuòwéi wǒmen MFL kèchéng de yībùfèn, wǒmen hěn xìngyùn nénggòu yī zhěnggè xīngqí zhuānzhù yú zhōngwén hé zhōngguó wénhuà de jìhuà. Běn zhōu jiāng jìnxíng 2017 nián niánchū jiāng bāokuò yī xìliè de huò bùtóng de huódòng, suǒyǐ wǒmen zài xúnzhǎo rènhé jiǎng pǔtōnghuà de fùmǔ zhè yīzhōu kěnéng zhùzhèn. Rúguǒ nǐ yǒu xìngqù bāngmáng, qǐng liánxì kāng nà xiǎojiě.
Year 1 singing "We Wish You a Merry Christmas in Mandarin".
Children in year 3 and 4 enjoying Mandarin lessons with Mrs Ahern.
During the run up to Christmas we have been learning about how it is celebrated in China. We have even made our own Christmas cards with Mandarin pin yin writing and learnt how to sing 'We wish you a Merry Christmas' in Mandarin.
Chinese Golden Culture Week
This week we have took part in lots of exciting activities. We had the chance to help cook and taste a Chinese stir-fry on Monday, dance with the special Chinese dragon and complete some calligraphy using Chinese symbols and pinyin on Wednesday, and took part in a chopsticks challenge. We even had a whole school search for some lucky red envelopes which we learnt are given out to family members during Chinese New Year as a symbol of good luck.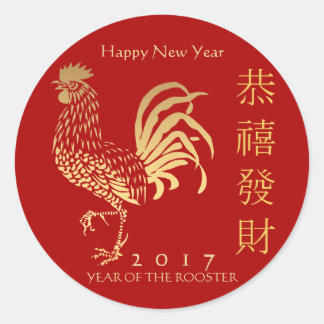 Children from the School Council putting our Mandarin signs up around the school. Starting to get ready for our Chinese students visiting in July.
5.7.17 - 7.7.17 - Chinese Student Visit
Over the last three days we have had a visit from 26 Chinese students from China. These children are all year six boys and girls and have travelled to England for 17 days. Over in China they had heard all about our school and wanted to come and see us.
We have had a lovely week and have made them all feel very welcome in our school and classes. Why they've been with us we have welcomed them into our classes and shown them normal lessons, we have played games, joined in with an after school drama session and had a celebration party with fish and chips. The children even helped our year 6 children get the set ready for our end of year 'Bugsy' performance and visited our church. What a fantastic week!
We hope they have all had a brilliant stay and wish them a safe flight back home.
Mandarin Stars of the Week
RM - Daisy Duffy RC - Luca Bennett 1P - Ethan Guy 1H - Sonny Snell
2R - Emily Byrne 2G - Jake O'Brian 3C - Lewis Bovill 3G - Emily Wightman
4F - Thomas Fury 4P - Jake McIntyre 5E - Beth O'Brian 5W - James Makin
6M - Ella Bimson 6B - Olivia Gill
RM - Lilly Sansum RC - Reece O'Donoghue Hassan 1H - Dexter Bilsborrow
2R - Maggi Connor 2G - Hayden Collins 3C - Mmesoma Attueyi & Charlie Wilding
3G - Dylan Cavanagh 4F - Chloe Bigley 4P - Kaiden Weaver 5E - Isabella Hayes
5W - Joseph Thornhill 6M - Meschach Otus 6B - Lewis Challinor
WC: 27/2/2017
RM - William Burns RC - Noah Spencer 1H - Divine Babalola 1P - Maisy McCardle
2R - Myley Carter 2G - Harry Gray 3C - Mark Stulberg
3G - Lucas Robinson 4F - Harley Collins 4P - Eva-Rose Curran 5E - Sophie Cawley
5W - Thomas McFadden 6M - Luis Sweeney 6B - Nathan Sandison
1H - Michael Harris 1P - Daniel Ferguson & Maisy McCoy 2R - Runako Weaver
2G - Harry Gray 3C - Sonny Grimmant 3G - Olivia Tyrell 4P - Oluwadamilola Omiwale
4F - Olivia Morris 5E - Isabella Hayes 5W - Lucy Boot 6M - Faith Spence
RM - Nevaeh Santageli RC - Reuben Coyne Ashworth 1H - Grace Treanor 1P - Wayne Toner
2R - Alfie Knight & Ciaran Snell 2G - Anna-Kia Shakhbazyan & Thomas Murphy
3C - Adam Connolly 3G - Christian Williams 4P - Ruby Hawkes 4F - Lucas Newell & Kieran O'Sullivan
5E - James Donnahey 5W - Anna Holmes 6M - Ruby Allan 6B - Ellie Hetherington
RM - Michael Gough RC - Alana Wyllie 1H - Luke Readle 1P - Lily Blackburn
2G - Harry Gray & Adaeze Ojiako 2R - Joseph Dawson 3C - Libbie Dowling 3G - Jacob Bimpson
4F - Isabella Mousley 4P - James Glover 5E - Adam Ainscough 5W - Connor Bigley
6B - Bethany White 6M - Liam Connolly
RM - Williams Burns RC - Noah Spencer 1H - Lexi Jones 1P - Ben Otaegui
2R - Gabriella McKinnell 2G - Thomas Murphy 3C - Lydia Jones 3G - Madison Goodwin
4P - Ruby Hawkes 4F - Daniel Duffy 5E - Molly Johnson 5W - Kenny Stulberg
6B - Ruby Connor 6M - Shekinah Tshituka
Due to half day and St Matthew's Talent show only half of the classes were covered this week:
1H - Lucas Graham 3C - Adam Connolly 3G - Ruby Cavanagh 5E - Matthew Moore
6B - Alice Turner & Joel Peers 6M - Dominic Makin & Connor Tope
Whole school were Mandarin Superstars, due to class teachers teaching input due to illness of Mandarin teacher.
RM - Savannah O'Toole RC - Luca Bennett 1H - Sonny Snell
1P - Pauline Moore & Lily Blackburn 2G - Anna-Kia Shakhbazyan 2R - Sophie Byrne
3C - Jay Pham 3G - Emily Wightman 4F - Harley Collins 4P - Finely Morgan
5W - Carney Jackson 6B - Alice Turner 6M - Dylan Shaw
RM - Ellis McKenzie Marshall RC - Marcus Chiduwa 1P - Sophie Murphy
1H - Dexter Bilsborrow
2G - Alfie Morris 2C - Sophie Cody 3C - Katie Murphy
3G - Ryan Worthington & Ruby Cavanagh
4P - Callum Lockett & Thomas Davies 4F - Kaelem Smith 5E - Olivia White 5W - Oyinkan Babalola 6M - Jessica Rodriguez 6B - Ben McNally & Lily Francis
WC: 15.5.17
No Mandarin this week due to illness and school closure.
WC: 22.5.17
Due to inset day on Friday 26.5.17 only half of the classes were covered this week:
1H - Chloe Holding 3C - Isabella Gill 3G - Madison Goodwin 5E - Sophie Cawley
6B - Olivia Keith 6M - Phoebe Muldoon & Dylan Shaw
WC: 5.6.17
RM - Olivia Gibney RC - Alex Piech 1P - Pauline Moore 1H - Chloe Holding & Luke Readle
2G - Lewis Jones 2R - Maddison Robinson & Alan Cierpich 3G - Holly Brisco
3C - Miley Bennett & William Beyga-Broomfield 4P - Georgia Gill & Eva-Rose Curran
4F - Ryan McQuiggan
5E - Ellison Grogan 5W - Olivia Murphy 6B - John Gilboy
WC: 12.6.17
RC - Alana Wyllie RM - Hannah Smith 1H - Cali McQuiggan & Jack Foster 1P - Paulie Moore
2R - Joshua White 2G - Angel Leather 3C - Jessica Gough 3G - Harry Gallagher
4P - Anthony Welsh 4F - Louis Quinn, Thomas Fury, Daisy Caton & Olivia Morris
5E - School trip (missed) 5W - Ava Simpson & Henry Wang
6B - Nathan Sandison & Lewis Challinor 6B - Ruby Allan & Ruby Cole
RC - Ruby Sambor RM - Daniel Fury & Ryan Cavanagh 1H - Chloe Holding & Esme Cluskey
1P - Seth Holding, Thomas Goodwin, Cian McKendrick 2G - Joseph Vose 2R - Christina Chen
3C - No lesson due to Busgy practice 3G - Oliver Curry 4F - Joshua Lawson
4P - Finnley Morgan, Caiden Guy & Callum McKendrick 5E - Isabella Hayes & Adam Ainscough
5W - No lesson due to school picnic 6B - Lewis Challinor & Leah O'Hanlon
6M - Ellie Shea & Meshach Otus-Nwaoha
RM - Eve-May English Bowen RC - Bella Lea Dixon 1P - Alfie Parker 1H - Harry Caron
2G - Oliver Donnahey & Lottie Fulton 2R - Isabella Hughes 3G - Neve Gilboy
3C - William Simpson 4P - Joel Kane 4F - Jack Cole & Joanie Sutton 5E - Oliver Thompson
5W - Reece Jones & Carney Jackson 6B - Sean Fenlon & Harry Jones
6M - Matthew Grogan & Grace Bradley
RM, RC, 1P, 2G, 2R, 5W, 6B & 6M - No lessons due to Bugsy Malone rehersal
1H - Chukwuka Okoroigwe 3C - Lucia Dunne & Christopher Graham
3G - Anthony Brooks & Dylan Cavanagh 4F - Jessica Ross
4P - Joel Kane, Finnley Morgan, Kevin Piech & Chukwudubem Okoroigwe 5E - Luke Newby
做得好 Well Done