Year 4 Class - 4C - Autumn - 2018 - 2019
Welcome to 4C! What an exciting year we have ahead of us!
Your teacher is Mr Chalmers.
Your teaching assistant is Mrs Clews.
This page will be updated each week, with all of the exciting things we have been doing.
Our P.E day is Monday and our Dance will take place on Fridays so P.E kits should remain in school all week.
Homework books will be given out each Monday and completed Homework should be returned every Friday.
Please help children to prepare for their Spelling and Tables tests each week by using the Look, Say, Cover, Write, Check method and completing a Speed and Accuracy Test.
To all parents/carers,

We hope you have a wonderful Christmas and an extremely peaceful break. School is back open on the 7th January 2019 and we look forward to hearing all about the wonderful things the children have done.

Thank you, as ever, for your continued support.

Mr Chalmers and Mrs Clews
DT Week
Our topic for DT this week has been levers and linkages and we have been looking at how they are used and how they work. We have made our very own Christmas cards for our loved ones, all of which have a moving part. The children showed their immense creativity and were all really proud of their work.
\
Class Trip - Playhouse Theatre
Year 4 had a fantastic trip to the Playhouse Theatre in Liverpool this week. The theatre is one of the oldest in the country and first opened its doors in 1866. The children were lucky enough to have an 'access all areas' tour of the building and then completed a workshop all about the life of a child under the reign of Queen Victoria. We learnt about the history of the building, the famous actors that have 'trodden the boards' and even the legendary tale of the ghost that haunts the gallery tier!
The children were impeccably behaved and the staff at the theatre have been in touch to say what a pleasure it was to host St Matthew's. A fantastic day!
On Friday, the whole school celebrated 'Festive Fun Day' and took part in lots of exciting events. Over the course of the day, 4C met Santa, rocked around a christmas tree, received a gift, had a traditional story told to them and even had their photo taken in front of a green screen. The children had an incredible day and made memories to last forever.
Water Cycle Workshop


Recently, Year 4 were visited by United Utilities who gave us a fascinating workshop learning all about water! We found out loads about the water cycle and received lots of top tips on how to do our bit to save water where we can. The pupils took part in lots of activities and our instructor, Dave, commented on 4C being one of the politest classes he was ever worked with. We really did have a fantastic morning!
Year 4C have been learning all about states of matter in our science lessons over the last 2 weeks. We have been fascinated by different solids, liquids and gases. All of the budding scientists in Year 4 planned, led and reviewed a series of investigations all about changing states. We melted chocolate, coloured ice cubes and also timed the amount of time it took paper towels to dry in different temperatures. We LOVE Science!
4C paid their respects last week for all of those who have fallen in conflict. After learning what the poppy stood for, the pupils all decided to write a letter to a soldier who had died on the battlefield. At 11am, the entire school stood for a minutes silence.
Class 4C have really enjoyed learning all about the Victorians in our History topic this term. We have created our own timelines of Victoria's reign, studied how children were treated in factories and mills and also thought about the purpose and usefulness of many different Victorian inventions. We have played games of 'Freeze Frame Olympics', where pupils have worked in groups to create still images of the Victorian era. Letters have also just gone out about an exciting trip we have planned to the Playhouse Theatre for a Victorian workshop on December 18th!
Last week, St Matthew's celebrated 'Other Faiths Week' and we learnt lots about Judaism. On Monday, we had a special visitor called Jeremy who told us lots of amazing things about the Jewish faith. Back in class, we had lots of interesting lessons about Bar/Bat Mitzvah, The Torah and we even had a go at writing in Hebrew.
4C have started our swimming lessons at Ellergreen Sports Centre! We will visit the centre each Wednesday from now until Christmas. Please remember to send your child into school on Wednesday with their kit!

CHET Residential
From the 15-17th October, we had a fabulous time at Crosby Hall Educational Trust. We took part in so many fantastic activities including a ropes course, zip-wiring, pottery, archery and a spooky evening walk. 4C were a credit to themselves! Excellent behaviour and positive attitudes from all. We arrived back to School on Wednesday and were absolutely shattered but with countless
brilliant memories!
It is Science Week here at St. Matthews and Year 4 have started our 'Electricity' topic! We have been learning all about different types of electrical energy, renewable and non-renewable resouces and the differences between battery and mains power. We took part in our first practical experiment of the year this week, trying to discover how to create a complete circuit.
4C have been working really hard in Maths over the last few weeks. We have moved onto place value and getting familiar with 4 digit numbers, featuring thousands, hundreds, tens and ones. We have been using lots of resources to help us on our way - please help by testing your child wherever possible by giving them a 4 digit number and asking them to write it!
Also, our times tables are steadily improving each week! Again, 5 minutes practice at home every night would really help us out!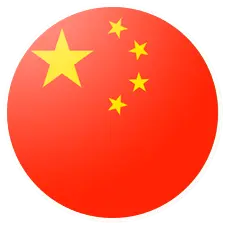 Our Mandarin lessons have started in Year 4 and we've picked up where we left off! We have been recapping on greetings, basic conversational skills and different types of food. The Children love learning a new language and persevere, even when it gets a bit tricky.
It's SPaG week here at St Matthew's and 4C have been singing, acting and practising all the tricky skills we'll need this year.
We've been working on sentence structure, word classes and lots of punctuation.
We studied how to use commas in a list and decided to get up on our feet to help us remember. Have a look what we got up to..
In our Come and See lessons, we have been learning all about family trees. We have discussed the similarities and differences in our own families. This week, we set out on a fact-finding mission to interview other pupils in the class to find out more about the amazing people in our lives.