Year 4 Class - 4C - Autumn - 2018 - 2019
Welcome to 4C! What an exciting year we have ahead of us!
Your teacher is Mr Chalmers.
Your teaching assistant is Mrs Clews.
This page will be updated each week, with all of the exciting things we have been doing.
Our P.E day is Monday and our Dance will take place on Fridays so P.E kits should remain in school all week.
Homework books will be given out each Monday and completed Homework should be returned every Friday.
Please help children to prepare for their Spelling and Tables tests each week by using the Look, Say, Cover, Write, Check method and completing a Speed and Accuracy Test.
It is Science Week here at St. Matthews and Year 4 have started our 'Electricity' topic! We have been learning all about different types of electrical energy, renewable and non-renewable resouces and the differences between battery and mains power. We took part in our first practical experiment of the year this week, trying to discover how to create a complete circuit.
4C have been working really hard in Maths over the last few weeks. We have moved onto place value and getting familiar with 4 digit numbers, featuring thousands, hundreds, tens and ones. We have been using lots of resources to help us on our way - please help by testing your child wherever possible by giving them a 4 digit number and asking them to write it!
Also, our times tables are steadily improving each week! Again, 5 minutes practice at home every night would really help us out!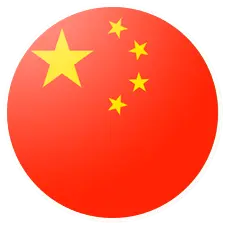 Our Mandarin lessons have started in Year 4 and we've picked up where we left off! We have been recapping on greetings, basic conversational skills and different types of food. The Children love learning a new language and persevere, even when it gets a bit tricky.
It's SPaG week here at St Matthew's and 4C have been singing, acting and practising all the tricky skills we'll need this year.
We've been working on sentence structure, word classes and lots of punctuation.
We studied how to use commas in a list and decided to get up on our feet to help us remember. Have a look what we got up to..
In our Come and See lessons, we have been learning all about family trees. We have discussed the similarities and differences in our own families. This week, we set out on a fact-finding mission to interview other pupils in the class to find out more about the amazing people in our lives.