Year 1 Class - 1B - Autumn - 2019 - 2020
Welcome to Class 1B!
Class Teacher: Miss Byatt
Teacher Assistant: Mrs Highm
P.E.
Tuesday Morning- P.E.
Friday Morning- Dance.
P.E. kits to be left in school and will be sent home at the end of term.
Homework
Homework will be sent out every Monday and must be returned by Friday.
Phonics is the first important step to learning how to spell and read.
In Year 1, the children will be given a reading book and a phonics pack to take home.
Please practise this as much as possible with your child, in preparation for the Year 1 screening test next year.
Here are some useful links to help your child practise phonics at home: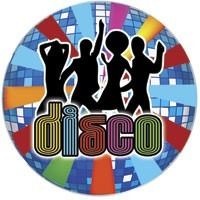 The children have been learning all about disco dance moves, which emerged during the 1970s. They have been practising their dance to the song Blame it on the Boogie by Jackson 5.
The children love learning all about the dance moves in the 1970's, such as side-stepping in between bigger moves, raising their arms overhead, large hip and pelvic movements, and twisting their hands in time to the beat.
Emmie - "I like those kinds of songs."
Alfie - "I like it because we do loads of moves."
Our 5 Senses
Did you know that there are five senses – sight, smell, touch, taste and hearing? We have found out that our senses help us to understand what's happening around us. Our senses send messages through receptor cells to our brain, using our nervous system to deliver that message.
How our senses work:
Our brain collects information, like smells and sounds, through our five senses: sight, hearing, touch, taste, and smell. Each of our five senses has its own special sensor. Each sensor collects information about our surroundings and sends it to our brain.
Here we are investigating our senses...
WOW! Isabella and James could name all the 5 senses under 20 seconds. Take a look below!
It is science week!
The topic in science is all about animals (including humans).
The children have been learning about the different parts of a human body and exploring the 5 senses.
Please welcome Class 1B's 'attendance monitor'!
Ivy is in charge of reporting information back to the class about their attendance and punctuality.
Last week Class 1B got 100% attendance and all the children received a special sticker!
A huge well done to the children and thank you to all parents for your support.
In Geography, the children have been developing their awareness of the school environment through a simple plan and symbols.
The children had to work in groups to follow an aerial view of the classroom, in order to find the toys.
In music the theme is traditional tales. The children are beginning to use small percussion instruments, such as a glockenspiel to explore the dimensions of music.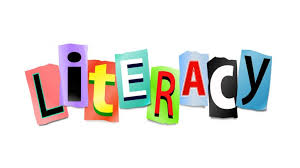 This week, the children have been learning all about labels and captions.
Take a look at some photos of the children labeling pictures.
Digi Dog
Each week one child from our class will take Glitter, our class Digi Dog home, and help keep them safe online.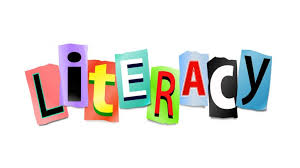 The children have been practising their sentences- making sure they start with a capital letter and ending it with a full stop. They have also been trying so hard to remember finger spaces in between words and practising their cursive style handwriting!
The children have been reading and writing all numbers to 10 in numerals and in words. They have also been categorising and counting objects with the same name in a group.
Congratulations to Sklyer who has been elected as Class 1B's new School Councillor! It was a tough decision but we are sure Skyler will be a great representative to our class.
Skyler -
"I think I would be a really good role model in class and I will be willing to listen to all ideas. I want to make school a fun and happy place."
Well done to all the other children who were nominated and thank you to their families who helped with their speeches- they were all brilliant!
In maths the children have been exploring numbers to 10. They have been counting using one-to-one correspondence and using ten frames to represent numbers.
Meet Our Digi Dog
Glitter
Digi Dog is part of promoting online safety. The children have decided to name our Digi Dog, Glitter. Every Friday, a child will get the chance to take Glitter home with them. They will have a diary to write about how Glitter has helped them keep safe online and about the adventure they have had together.