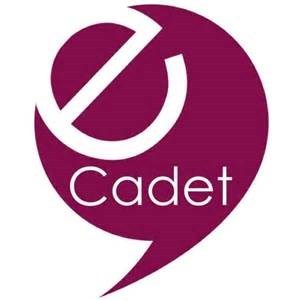 Our team of eCadets meet up once a week at eCadet club to get involved with and plan fun filled activities designed to help keep their classmates safe online.
Below are some of the challenges they have passed this year!
Anti Bullying Week
This week, the eCadets team talked about the importance of being kind to others. They also discussed how we all need to be kind when using a computer.
The eCadets team created a kindness tree that incorporates things we can do to be kind when using a computer. E.g. positive comments, liking pictures, telling an adult if we see someone being bullied.
The eCadets team worked very hard to create a presentation about kindness, particularly within online communities. The eCadets presented this to Year 3 and talked about the importance of being kind online and the effects of cyber bulling.
Well done to the eCadets team for being so brave and spreading this important message to other children!
The eCadets team have been discussing the difference between a 'real life' community and an 'online' community.
'Real life' community -
a group of people living in the same place or having a particular characteristic in common.
An online community is a group of people with common interests who use the Internet (web sites, email, instant messaging, etc) to communicate, work together and pursue their interests over time.
The team had to think about behaviour in these communities and develop a set of community rules to keep everyone safe.
Take a look at the eCadets creating posters with Rules for an Online Community.
The first challenge this year was to complete a digital survey! We found out the most popular device they used was a phone, TV and a games console. They used these devices to play with games and watching videos online.
Please welcome our new eCadets team!
We can not wait to complete fun challenges and be online safety experts!
Thank you to all the children who were interested and came to the eCadets meeting. What a turn out!
We can not wait to see who will be joining our team.