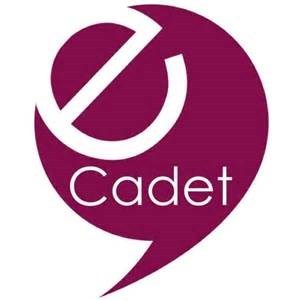 Our team of eCadets meet up once a week at eCadet club to get involved in fun filled activities, designed to help keep themselves and their classmates safe online.
Below are some of the challenges they have passed this year!
I have some exciting news for our eCadets members...
You are this terms Mini eCadet league winners! See the certificate attached below.
Congratulations eCadets, you have all worked so hard.
I am very proud of you all.
Miss Byatt
The eCadets members did something slightly different this week. They are working together with the School Councillors to promote road safety for the children of St Matthew's. They decided they wanted to create posters, using the Apple Macs, to promote this and display it outside the school gates.
Safer Internet Day was celebrated on the 11th February 2020 with the theme: Free to be me.
Safer Internet Day celebrates and promotes the safe, responsible and positive use of digital technology for children and young people.
Liverpool Football Club, supported by the Safer Internet centre and School Improvement Liverpool invited our eCadets members to host a morning of activities to celebrate Safer Internet Day. The activities offered the children opportunities to highlight positive uses of technology and to explore the role they play in helping to create a better and safer online community. The eCadets members were delighted to participate and they even got to have a tour around Anfield Liverpool Football Stadium!
eCadets creating their own Digital Footprint.
eCadets have been considering their digital footprint and how this represents the places they have been on the internet. The children completed a word search about digital footprint and talked to each other about their digital footprint.
This Spring term eCadets will be learning how to be safer when online and discussing what they do online.
Take a look below of them created a leaflet about how to be safe online.
Anti Bullying Week
This week, the eCadets team talked about the importance of being kind to others. They also discussed how we all need to be kind when using a computer.
The eCadets team created a kindness tree that incorporates things we can do to be kind when using a computer. E.g. positive comments, liking pictures, telling an adult if we see someone being bullied.
The eCadets team worked very hard to create a presentation about kindness, particularly within online communities. The eCadets presented this to Year 3 and talked about the importance of being kind online and the effects of cyber bulling.
Well done to the eCadets team for being so brave and spreading this important message to other children!
The eCadets team have been discussing the difference between a 'real life' community and an 'online' community.
'Real life' community -
a group of people living in the same place or having a particular characteristic in common.
An online community is a group of people with common interests who use the Internet (web sites, email, instant messaging, etc) to communicate, work together and pursue their interests over time.
The team had to think about behaviour in these communities and develop a set of community rules to keep everyone safe.
Take a look at the eCadets creating posters with Rules for an Online Community.
The first challenge this year was to complete a digital survey! We found out the most popular device they used was a phone, TV and a games console. They used these devices to play with games and watching videos online.
Please welcome our new eCadets team!
We can not wait to complete fun challenges and be online safety experts!
Thank you to all the children who were interested and came to the eCadets meeting. What a turn out!
We can not wait to see who will be joining our team.