Performing Arts incl. Music
Performing Arts in St Matthew's
At St Matthew's the purpose of the Performing Arts is to
challenge, create and collaborate!
With our range of offer including weekly Dance and Music lessons with subject specialists, whole school Drama performances throughout the year, extra-curricular activities, and the opportunity for our children to achieve Arts Award, the Performing Arts is key to delivering our school mission statement as we work together to develop the whole person.
All of our children have been busy developing their music skills this term. Enjoy the videos below to find out more.
Reception - Music Games
Children have been introduced to music lessons through a variety of music and singing games chosen to develop listening, concentration and confidence within a musical setting.

Year 1 - Traditional Tales
Children have used small percussion instruments to begin to explore the interrelated dimensions of music, identify instruments from within the main orchestral families and discuss the way that they can be used to tell a story.
Year 2 - London's Burning
Children have used the traditional song 'London's Burning' as a basis to explore the interrelated dimensions of music, primarily pulse, rhythm and texture.
Year 3 - Carnival of the Animals
Children have explored a variety of percussion and vocal sounds and movements to represent different animals from the story 'The Enormous Crocodile' by Roald Dahl.
Year 4 - Music Hall – Any Old Iron?
Children have sung a variety of Music Hall Songs in tune and accurately, isolate and sustain rhythmic ostinatos and record, appraise and improve their work.
Year 5 - Savannah Songs
Children have used music notation and a variety of instruments to explore African influences on popular music.
Year 6 - In My Liverpool Home
Children have sung a variety of songs from Liverpool including In My Liverpool Home and songs by The Beatles. They will sing them in tune and accurately, discuss the structure and form of the songs in detail and create original lyrics.
At Rhyme Time in Raindrops we had fun playing instruments and singing songs. We even changed the tempo (fast or slow) and dynamics (loud or quiet) on some of them!
Choir had a fantastic time at the M&S Bank Arena this week when they took part in a workshop for their Peace Proms performance next January. We sang a little bit of everything from Queen to George Ezra and The Greatest Showman!
Congratulations to our amazing Gifted and Talented Dancers who won St. John Bosco's Chance 2 Dance Challenge with their amazing routine all about self-acceptance. Well done to everyone involved!
Singing in the Community
4C visited The Poppy Centre to sing songs from their Music Hall topic, including Any Old Iron?, Daisy, Daisy and My Old Man. The children sang beautifully and spent lots of time mingling and sharing their stories with the residents. They were a credit to St Matthew's!
Year 5 got the chance to hone their poetry skills in a workshop run by Writing on the Wall. All the children have now completed the final drafts of their poems and will be submitting them to the I Know, I Wish, I Will poetry competition, hoping to perform them at the final in London next year! Look out for details of our upcoming poetry slam where we'll showcase our entries.
Congratulations to our Year 6 children who graduated from our Arts Ambassadors scheme with their own Arts Award certificates! Their two years in choir combined with their Music, Art and Dance lessons all contributed to their achievement in the Arts.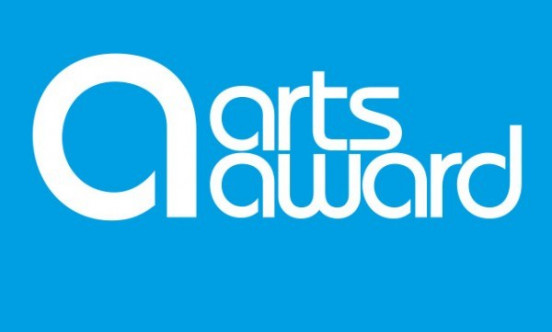 Choir on Tour
Choir have had a busy few weeks preparing for our end of year show, singing at the Philharmonic as part of the annual iSing event and even running a singing workshop at The Poppy Centre. Well done Choir for being such busy bees!
Year 4 - Play in a Day
Year 4 enjoyed putting all they had learnt about the Vikings and the Anglo-Saxons into a play and performing it for their parents at the end of the day.
A Celebration of our Music Curriculum
Today we had a celebration of all the things we have learnt in Music this term. Each class performed, as well as the choir and the band. It's amazing to see how much talent we have at St Matthew's.
The Greatest Show!
I'm sure you'll agree Key Stage Two's end of year summer spectacular really was the greatest show! Well done to everyone who made it such a success. Bravo!
Festival Day
Wow! What an amazing day everyone had for our Festival! We had a variety of live performers, that included guitars, squeeze boxes and harps, Maypole dancing, Battle of the Bands and our very own Year 5 Samba Band who wowed the crowds! What a day!