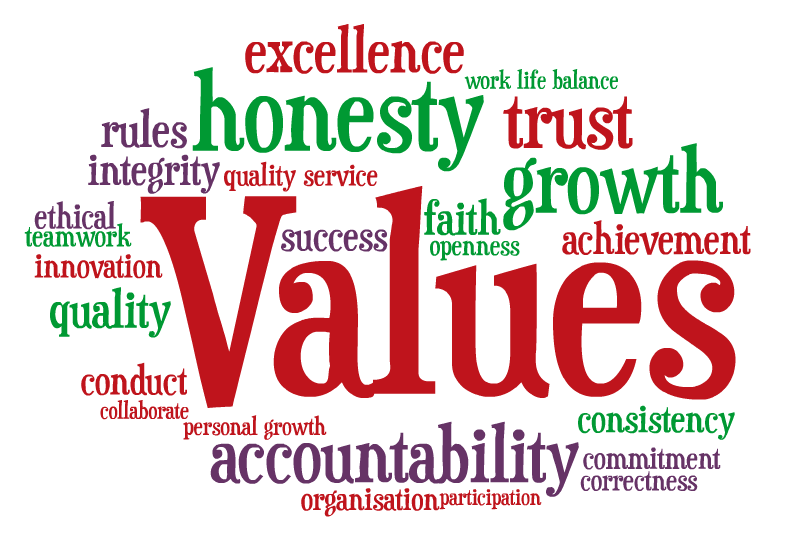 PSHE Statement
(SEE WELBLEING PAGE)
At St Matthew's Catholic Primary School, personal, social and health education (PSHE) enables our children to become healthy, independent and responsible members of a society. It is our aim to help children understand how they are developing personally and socially. PSHE tackles many of the moral, social and cultural issues that are part of growing up.
On this page you will find how we provide our children with opportunities for them to learn about rights and responsibilities and appreciate what it means to be a member of a diverse society. Our children are encouraged to develop their sense of self-worth by playing a positive role in contributing to school life and the wider community.
Intent
St Matthew's PSHE curriculum offers a 'broad and balanced curriculum that promotes good behaviour, safety and nurtures our young pupils' spiritual, moral, social and cultural (SMSC) development.
We plan and encourage our pupils voice to develop a planned programme of learning through which our pupils acquire the knowledge, understanding and skills they need to manage their lives now and in the future. St Matthew's Catholic Primary School is committed in its approach to develop the qualities and attributes that our young pupils need to thrive as individuals, family members and members of our society. We encourage our pupils to contribute to a bespoke curriculum that addresses their direct experiences and their preparation for their future.
IMPLEMENTATION
St Matthew's Catholic Primary School embed social and emotional aspects of learning within a whole school PSHE programme. Our holistic programme includes:
Substance Misuse
Tobacco
Risk Taking /Safety
Diversity
Emotional Health
Coping Strategies
Healthy Eating
Healthy relationships/bullying
Financial Education
British Values
Democracy
Citizenship
Physical Activity
E-Safety
Careers
The PSHE curriculum also includes opportunities to link British Values, SMSC and Key skills into the curriculum. Our spiral curriculum starts in Year 1 and follows the children through to Year 6. The distribution of the lessons complements key campaigns throughout the year such as Anti-bullying Week, Mental Health Week and Industry/Global Week.
We use Jigsaw which is a mindful approach to PSHE. All learning activities used in Jigsaw allow opportunities for discussion and debate. Open learning activities provide an opportunity for pupils to develop their skills, knowledge and attitude. Never underestimate the impact of children debating or discussing- even practising using language or talking about feelings can help them develop key skills for the future. Resilience plays a big part of our curriculum and this has been our PSHE focus throughout the Covid 19 Pandemic.
All subjects make a link to PSHE, BV, SMSC and the language is used consistently by all staff.
See Wider School Provision appendix attached to PSHE Policy
PSHE, BV and SMSC displays throughout school reinforce the PSHE curriculum enabling children to make links.
Whole school, Key Stage and class assemblies always make a link to PSHE, British Values and SMSC.
Assessment
Every lesson has the opportunity for ongoing self/teacher assessment. The reason it takes place during every lesson, is so that children are moved on quickly and are able to understand emotions and feelings as they go. Summative assessment takes place at the end of a topic; and formally each term, to ensure that the children have achieved and continue to achieve and develop as well rounded citizens. Support and intervention (for those who need it) is available in all lessons and is key in PSHE lessons. Children are encouraged to work independently and in groups to explore scenarios, issues and situations they may encounter and navigate them in a positive way.
IMPACT
At St Matthew's Catholic Primary School we deliver the PSHE curriculum by utilising first hand experience and sharing good practice. However, we are aware that the delivered curriculum must reflect the needs of our pupils. We expect teachers to use a PSHE programme to equip pupils with a sound understanding of risk and with the knowledge and skills necessary to make safe and informed decisions. We believe that the purpose of PSHE education is to build, where appropriate, on the statutory guidance.
We believe that PSHE plays a vital part of primary education and as well as discrete focused lessons, it is also embedded throughout the curriculum. PSHE is integral to the development of children's values in order for them to become a positive citizen in a forever changing community. PSHE is an important part of school assemblies were children's spiritual, moral, social and cultural curiosity is stimulated, challenged and nurtured.
Children will demonstrate and apply the British Values of Democracy, Tolerance, Mutual respect, Rule of law and Liberty.
Children will demonstrate a healthy outlook towards school, attendance and behaviour will be exemplary.
Children will achieve age related expectations across the wider curriculum.
Children will become healthy and responsible members of society
Children will be on their journey preparing them for life and work in modern Britain.
Year 1
Thinking about how we are all a rainbow of possibilities.
Year 2
Year3
Year 4
Year 5
Year 6
At St Matthew's, we take the mindful approach to PSHE through Jigsaw.
Jigsaw aims to prepare children for life, helping them know and value who they are and understand how they relate to other people in our ever-changing world.
Jigsaw PSHE
The following information and more can be found in the introductory document below.
What is PSHE Education?
PSHE Education (Personal, Social, Health and Economic Education) is a planned programme of learning through which children and young people acquire the knowledge, understanding and skills they need to successfully manage their lives – now and in the future. As part of a whole-school approach, PSHE Education develops the qualities and attributes pupils need to thrive as individuals, family members and members of society.

What do schools have to teach in PSHE Education?
According to the National Curriculum, every school needs to have a broad and balanced curriculum that:
• promotes the spiritual, moral, social, cultural, mental and physical development of pupils at the school;
• prepares pupils at the school for the opportunities, responsibilities and experiences of later life;
• promotes British values.

The Jigsaw Programme supports all
What is Jigsaw, the mindful approach to PSHE, and how does it work?
Jigsaw is a whole-school approach and embodies a positive philosophy and creative teaching and learning activities to nurture children's development as compassionate and well-rounded human beings as well as building their capacity to learn.

Jigsaw has two main aims for all children:
• To build their capacity for learning
• To equip them for life
Jigsaw brings together PSHE Education, compulsory Relationships and Health Education, emotional literacy, mindfulness, social skills and spiritual development. It is designed as a whole school approach, with all year groups working on the same theme (Puzzle) at the same time at their own level. There are six Puzzles (half-term units of work) and each year group is taught one lesson per week. All lessons are delivered in an age- and stage-appropriate way so that they meet children's needs.
Each Puzzle starts with an introductory assembly, generating a whole school focus for adults and children alike. There is also a Weekly Celebration that highlights a theme from that week's lesson across the school encouraging children to live that learning in their behaviour and attitudes.

Changing Me puzzle is incorporated into our RSHE curriculum
Overview of Jigsaw Content by Year Group
See how Jigsaw meets the statutory requirements for Relationships and Health Education-
See how Jigsaw fully incorporates the teaching of Fundamental British Values
See how Jigsaw lessons create opportunities for developing SMSC
Internet Safety Posters made with Mrs Leonard
St Matthew's School of Sanctuary
Chilren role played the story of ''The Seeds of Friendship' by Michael Foreman. A moving story of a little boy called Adam who is 'friendless' and lonely in the new city he has come to live in. He misses his home and feels isolated until someone offers him

friendship

.
This week St Matthew's celebrated National Anti-Bullying Week. The theme for this was
'

All Different All Equal

'

. The children worked on many projects throughout the week.
Foundation Stage: Children learned to feel good about themselves and to respect others.
KS1 (years 1 and 2) children explored how it would feel to be bullied.
KS2 (years 3 and 4) Children looked at what they could do if they saw bullying.
(years 5 and 6) Children researched why people bully and what to do if it happens to them.
All classes made posters.
Examples of other activies: poetry, drama, letters, cards,
All classes made a 'supporting hands' poster naming 5 people they could tell if they ever encountered bullying.
The 'Show and Tell' assembly was a celebration of achievement. The children were united as they sang and danced in their defiance of bullying.
Anti Bullying Week At St Matthew's Catholic Primary School 2016
Years 1, 4 and 6 role play facial expressions to explore emotions.
On World book day Year 2 interviewed one of our Y5 pupils about junior school.
We've even written a song about how to stay healthy!
This term, we're exploring how we can keep our minds and bodies healthy!
In Year One, we made a healthy balance sum;
Eating + drinking a balanced diet + keeping active + sleeping well + keeping clean = being healthy!
Digi Dog
Our children love taking home Digi Dog home and help keep them safe online.
Getting On and Falling Out
We've been exploring conflict resolutions - that means how to make friends again after an argument.
This term, we've been thinking about our dreams and setting goals!
In Year One, we acted out the march of the penguins as they focus on their goal of finding fish to eat before getting back to their babies.
Year 1 have been discovering all about the relationships. They were delighted to welcome a mummy and her baby twins. They also met Mia who is 4 and her mummy. Mia is nearly ready to join our Reception class. The pupils role played families and a visit to a baby clinic.
3G Investigate conflict resolutions.
3G had great fun practicing and applying Mindfulness skills they have learned to possible scenarios they may encounter. In groups they chose a conflict scenario card and then role played how to solve the issue in a peaceful and effective way. Role play was used as it has long been recognised as an important component of child development. Role play is dependable and risk-free, and the dangers are only pretend. The pupils felt safe trying out different ways to negotiate a peaceful outcome.
The children negotiated their roles and mutually agreed different resolutions to their chosen conflict. This helped pupils develop the skills they need to socialise and cooperate with their peers in a dependable and risk-free way where the scenarios are only pretend. They learned how to control impulses and how to respect the decisions of others, which is a central aspect of sound social skills.
Children wrote poems about a time they have felt worried about something. They role played and discussed how to express their worries in a positive way.
Online Safety Digi Dog KS1
children in ks1 took home their Digi Dogs for the first time this week.
Year 4: using masks to explore feelings and emotions
Year 2: Exploring difficult scenarios using Role Play (what to do when annoyed, frustrated, angry overwhelmed)