School Council Meeting
date: 26.11.18
What is meeting about? Mrs Walsh visits to discuss Festive Fun Friday
We have been talking about:
We met with Mrs Walsh and discussed how School Council could help on Fesitve Fun Friday.
Mrs Walsh told us all about the great gifts that our families have sent in and about all the plans to make Festive Fun Friday a great occassion.
Resolution:
Meet with Mrs Walsh on Friday morning after school briefing.
Agenda for next meeting:
Meet with school caterer (Tracey) to discuss menu for a special lunch (Thursday 6th December 12.30)
School Council Meeting
date: 19.10.18
What is meeting about? Mr Grieves visits Council to talk about Poppy Day
We have been talking about:
Poppy appeal- what is this all about?
Selling poppys to pupils
Working with the Royal British Legion for the 100 year anniversary of WW1.
Whole school remembers and thanks those who have fallen in war.
Resolution:
whole school assembly
selling poppies
All classes to design a poppy with a message of thanks
All classes to take part in our celebration of thanks (types of activities: poems, letters, art work etc)
Agenda for next meeting:
Meet with school caterer to discuss choices for lunch
Note: 2 meetings when we return 1. Monday 29th October meeting with caterers and 2. Thursday 2nd November meeting with Mr Grieves and Royal British Legion
Last week we held a collection of old clothes and unused good to raise money for Leukaemia and Myeloma Research UK.
After a fun packed day in our own clothes the school council began loading the bags onto the van.
We have just found out that the total raised was £747.50. The charity was 'very touched to see how eager the pupils were bringing in those filled charity bags' for collection.
A Huge THANKYOU TO EVERYONE' Your help has been invaluable in the battle with blood cancer.
The Mission
'Leukaemia & Myeloma Research UK wants to prevent people dying from blood cancer through more effective treatment in the future. They are willing to fight blood cancer regardless of how long it might take.'
Thank you everybody who has helped us raise money for Leukaemia and Myeloma Research UK.
All the children looked great in their own clothes and you have all been so generous with your donations. We are very grateful.
Thank you.
School Council Meeting
date: 4.10.18
What is meeting about?
We have been talking about:
Writing a letter and distribution of LMRUK bags to whole school.
Arrange a whole school non-uniform event for day of collection
Organisation of bags once collected
Resolution:
Letter and bags given to all pupils.
Councillors answered questions regarding items for bags.
Arranged a time for bags to be picked up (2.pm next Friday12th October, at back gate by the football pitch)
Informed parents and pupils of own clothes day
Agenda for next meeting:
Meet with school caterer to discuss choices for lunch
School Council Meeting
date: 27 .9.18
What is meeting about?
We have been talking about:
Met with Leukaemia & Myeloma Research UK team who told us all about the charity and the research they support. We voted unanimously to support them.
Resolution:
Agenda for next meeting:
Arrange for collection of goods from parents and where to store them.
Make contact with charity team to arrange a pick up date.
School Council Meeting
date: 20 .9.18
What is meeting about?
We have been talking about:
Getting to know one another and holding internal elections for a chairperson and secretary.
Mr Edwards visited us to tell us all about our forthcoming RE inspection. We are looking forward to meeting our special visitors.
Resolution:
Chairperson: Emily Wightman
Secretary: Anthony Welsh
Agenda for next meeting: Meet with Leukaemia & Myeloma Research UK team to see if we would like to support this charity.
21.6.18
School Councillors Discuss Ideas for Industry week.
We discussed the importance of maths and science in the workforce. Here are just a few ideas about what type of jobs we would like to do when we leave school.
Callum
: footballer or fisherman
Daisy
: scientist or artist
Thomas

: footballer or storyteller
Allana

: solicitor or policewoman
Reuben
: footballer or policeman
What would you like to be when you leave school?
Would you like to come into school to talk about your job? (please contact Mrs Pritchard)
Mrs Pritchard is proud to announce that she has now joined the school council.
I'm looking forward to working with you all and being a member of such a wonderful group.
At St Matthew's we are proud to have pupil representatives that take part in Class and School Council meetings. Pupils at St Matthew's know that this is their school and their thought and ideas are important and matter. These councils are in place so that pupils have a voice and are involved in decisions about the school that affect them.
Wider issues that arise are discussed at our council meetings which take place each week on a Thursday lunchtime (12.30-1.00 in Mrs Pritchard's room).
This is our first meeting and we are deciding what films to watch at an upcoming 'Theatre Night'!
School Council meeting
Today we have been discussing types of projects we could do to help people in our local community.
These are our ideas,so far:
Visiting OAP centres in our community to play board games with them
Inviting lonely people into school to visit us.
To go shopping (with adult support) for people in our local community who have difficulty going out.
Do you have any ideas? Please speak to Mrs Pritchard or your class councillor.
We will let you all know when we have chosen which project to work on.
Please Note
: we love our hot chocolate and biscuits meetings
School Councillors met today to clarify their roles on the yard during playtime.
They councillors are reponsible for the 'play resources' container.

They will choose 3 boxes which will be taken to a play zone on the the big yard.

If you need any help or advice on how to play with the resources they put out, please don't hesitate to ask.

The councillors are always happy to help.
We would like to hear your views, worries or concerns.
Next term we are going to introduce a new post box, by the school council display, just outside the lunch hall. If you have anything you would like to be discussed, please write a little note, sign it (if you want to), and put it in the box.
The box will be opened on a Friday of each week and councillors will read through them at the end of each session. If any of the issues raised affects all children and requires wider discussion and resolution, it will be discussed at the next meeting and minuted. Sometimes some issues may not need to go to School Council as it can be resolved at class level.
Not sure how this works?
Last week council discussed
'Broken playground toys/equipment'
The chair invited the writer to explain their point and further discussion took place. The resolution was that all children in the school needed to be reminded about playing appropriately with the equipment. So, on the following Monday in assembly, the school council spoke about this to the whole school. They gave advice about how to 'play' with the equipment, showing respect for things, people and their expectations.
Get your Christmas Jumpers ready!!!!!!!!
A Massive

THANK YOU

to all who donated shoe boxes for the appeal. We collected 88 boxes in total and raised £248 cash donations, as well as some online donations too. The boxes were collected last week and received with sincere thanks. We are awaiting news on where in the world our boxes are travelling to....so watch this space.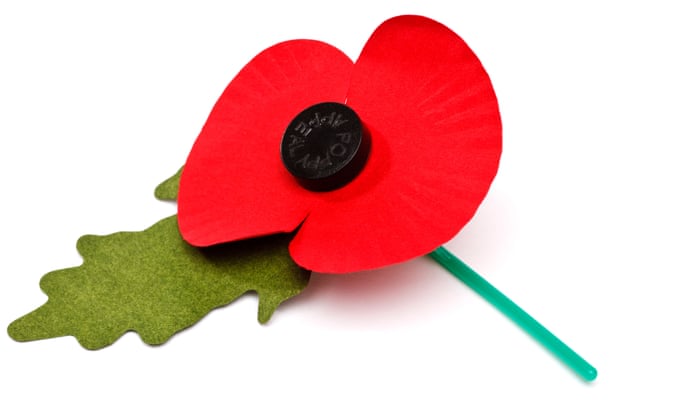 Another big thank you for donating money to the British Legion Poppy Appeal. Our councillors gave up their play times and lunch times last week and sold out of merchandise! The donations have now been collected and our total will be announced in the very near future - so watch this space.
We have had an extension on shoe box returns! You can now donate until 14th November. We have had an amazing response so far - thank you so much!
Agenda 4 - Operation Christmas Child
During our Hands of Friendship Week, we launched our school campaign for Operation Christmas Child. We are asking St Matthew's children to donate a shoebox full of items for Christmas which will be sent to a child less fortunate than ourselves. At our school assembly, the children seemed very enthusiastic to take part and have already started bringing them in to school. Filled shoe boxes should be returned to school by 1st November, please!
Agenda 3 - School Dinner Surveys.
The school council have been busy compiling, distributing and collecting school dinner surveys throughout the school. We are now collating and analysing the results to present to our lunchtime staff at a meeting on Tuesday 17th October.
The children all loved coming to school in their jeans for Jeans for Genes Day, We have raised £335 to help improve the lives of children with life-altering genetic disorders. A big thank you to all who donated and to the School Council for organising it! Our winners for the "Design Jeans For Sponge Bob" competition have been picked and the entries have been sent to London to enter the national competition.
Agenda 2 - Genes for Jeans
This week, we have been advertising and organising our Jeans for Genes Day, to be held in school on Friday 22nd September. We are asking everyone to pay £1 to wear jeans and raise awareness for this worthy cause. On Friday, we will be collecting money, running a 'design the jeans competition' and taking lots of pictures of our event...so watch this space for news!
Agenda 1 - Playground Equipment
Our Councillors have been busy asking their classes what playground equipment they would like for our yard. We have collated ideas, ordered equipment and thought about budgets. Today, we sorted out the first delivery and thought about where they should go on the playground. Using maps of the yards, we plotted zones and what equipment should go in each, taking into account space and safety.
First mission accomplished - well done Councillors!
Hello and welcome to our school council pages. We have been very busy since the start of the term listening to pledges from potential candidates, then voting in our final council for this year.