Pope Francis on facing challenges of the
coronavirus pandemic
"We need to rediscover the concreteness of small things, the small acts of kindness shown to those who are close to us, family and friends.
We need to realize that our treasure lies in small things.
There are tiny gestures that sometimes get lost in the routine of everyday life, gestures of tenderness, affection, compassion, that are nevertheless decisive, important", he says.
The Pope gives the examples of sharing "a hot plate of food, a caress, a hug, a phone call... These are familiar, attentive gestures regarding everyday details that make life meaningful, and create communion and communication amongst us".
Pope Francis on COVID-19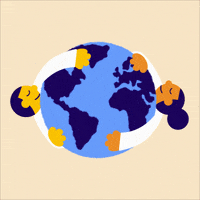 At St Matthew's Catholic Primary School, we are committed to supporting the Mental Health and Wellbeing of our pupils and staff. We know that everyone experiences life challenges that can make us vulnerable and at times, anyone may need additional emotional support.
The coronavirus has had a devastating effect upon the whole world. We know that some strange things are happening that may make you afraid or worried. We are here for you so please try not to be worried.
Mrs Sime and Mrs Pritchard would like to reassure everyone that we are here for you all during this very unprecedented time and in the days ahead.
We take the view that positive mental health is everybody's business and that we all have a role to play.
At our school we:
help children to understand their emotions and feelings better

help children to develop emotional resilience and to manage setbacks

promote self esteem and ensure children know that they count

help children feel comfortable sharing any concerns or worries

help children socially to form and maintain relationships

encourage children to be confident and 'dare to be different'
We offer different levels of support:
Whole School Support- To meet the needs of all our pupils through our overall ethos and our wider curriculum. For instance developing resilience for all.
Additional support- For those who may have short term needs and those who may have been made vulnerable by life experiences such as covid 19,bereavement etc.
Targeted support- For pupils who need more differentiated support and resources or specific targeted interventions such as wellbeing groups or 1:1 support.
Lead staff members: Mrs Sime (Headteacher) and Mr Pritchard (Mental Health and Wellbeing Leader)
Healthy Inside and Out
When we think about healthy living, we tend to focus on looking after our bodies – our physical wellbeing – through food, being active and getting enough sleep. However, in order to be healthy overall, it's important that we look after our minds – our mental wellbeing – too. We believe that to be truly healthy we need to take positive steps to be Healthy: Inside and Out.
Our bodies and minds are actually very closely linked, so things that we do to improve Being Healthy: Inside and Out, helps us to feel better in ourselves, focus on what we want to do and deal with difficult times. The links below offer lots of ways to stay Healthy:Inside and Out during these unprecedented times:
Useful links
https://www.nhs.uk/oneyou/every-mind-matters/
A public health England and NHS site to help people take simple steps to look after their mental health, improve their mental wellbeing and support others.
https://www.mentallyhealthyschools.org.uk/
Quality-assured information, advice and resources to help primary schools understand and promote children's mental health and wellbeing.
Anxious about returning back to school?...See parents guide to anxiety below: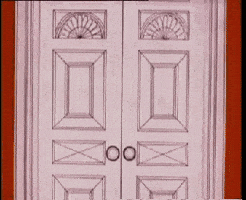 As one door closes another one opens
I hope you have a great Summer
ANXIETY /LOW MOOD in young children: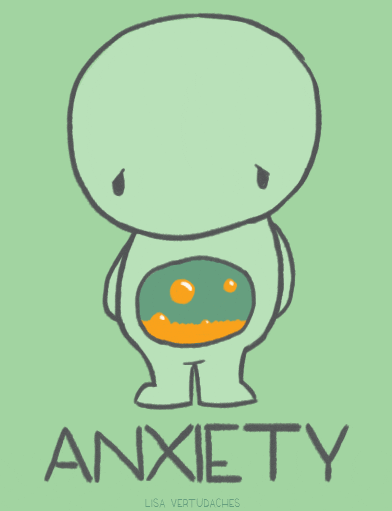 Some children may need particular support to help manage their anxiety or low mood. They may be particularly triggered by events such as seeing supermarket shelves emptying quickly – especially if they have experienced neglect or if particular foods become scarce or unavailable. Remember that a change in behaviour, such as restlessness, being more disruptive than usual or becoming quieter, may be underpinned by stress and anxiety.
The following resources may be helpful: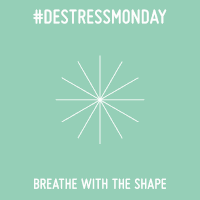 Give yourself time to gather your thoughts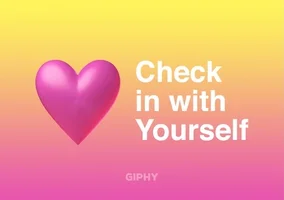 Looking after yourself and others during Coronavirus
---
Random Acts of Kindness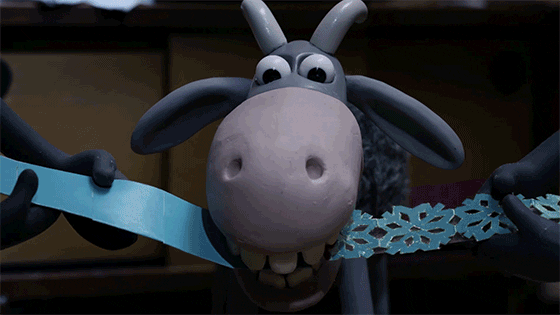 It is good to know that there's lots of Random Acts of Kindness going on around the world, making people smile and feel happy.
Today, why not pass on an act of kindness yourself. Make someone smile and feel happy by making some Paper Chains of Kindness!
Watch the Oak National Academy (set up especially in response to Covid-19) assembly on Kindness presented by HRH The Duchess of Cambridge.
https://classroom.thenational.academy/assemblies/kindness
Then, following the 12 minute clip start to make your own paper chains of kindness!
You can do this with scrap paper or with materials you find at home. You can complete the chains individually or with your family.
Every time you do or say something kind or someone else does something kind for you, why not write it on a strip of paper (decorate it as well if you like!) and add it to your paper chain. When completed the chains will serve as a reminder to all who see and read the comments how important it is to be kind and show kindness towards others.
How far will your finished paper chain reach?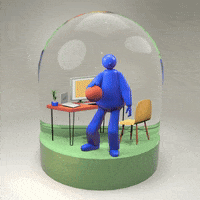 Coronavirus: we're here for you
All of us are worried about coronavirus (COVID-19) and how it will affect us and those we love.

W

e

are

still

here

to support

you

and to

make sure everyone experiencing a mental health problem gets support and respect. Below you will find some websites containing lots of activities to do at home and advice if you need it.
Parent and carer training opportunities - please share with your parent and carer networks.
Youth Connect 5 in Transit focuses on parents with children and young people transitioning from year 6 (primary) to year 7 (secondary).

This is a pilot course and the team will be looking for feedback which will shape future training.
The RAISE Team at Merseyside Youth Association has developed a range of bite-size sessions designed for parents and carers.

The one-hour sessions are delivered on Zoom.
Attachment, covering:
What attachment is, giving a brief overview of attachment, along with introducing the importance of attachment for early brain development and infant mental health and wellbeing.
The barriers to developing healthy attachment and what the impact of this can be on an infants development.
Strategies and tips on how to nurture attachment in the early years and beyond, emphasising the need to support attachment across all ages.
Managing my child's worry, covering:
What worry is, how it differs from anxiety and why as parents we need to support our children to worry and find effective ways to control worry.
Introducing the concept of worry time along, the importance of learning your children about the anxiety response.
Exploring ways to communicate with your child about worry and the views of young people; things they wished their parents had asked them when they were worried.
Explore self-help strategies to support worry and anxiety.
Book here

Self-harm, covering:
Why young people may self-harm, and an emphasis made on self-harm is a behaviour, not a mental health illness.
Positive strategies for adults to use with children and young people along with helpful apps, tips and resources on how you can promote aspects of resilience from this.
Book here
Resilience, covering:
What are the key aspects of resilience, why it is important to support children and young people in building resilience and strategies on how to do this.
Insight into the current resources that are available for you to use and what MYA are doing to promote resilience during the lockdown.
Book here

Social media, covering:
Strategies on how to promote safety to children and young people when using these apps.
How technology and social media can be good for their mental health and how we can promote aspects of resilience from this.
Book here

Managing my teenager's worry, covering:
What teenagers are worrying about when to be concerned about your teenager, how to help with teenage issues and worries

Eating disorders, covering:
Isolation with no routine being a potential trigger.
The causes of eating disorders, signs and symptoms to look out for, the different types of eating disorders and the negative influence social media can have on a young person.
Insight into the current resources that are available for you to use and tips if you are worried about a young person.
Book here

Embracing uncertainty, covering:
What we mean when we say, 'be present' and the benefits of being present.
Techniques to help you work on being more present and explore concepts such as mindfulness and grounding techniques.
Making small changes to your routine to support your mental health and wellbeing and the benefits of reducing worry about the past and the future.
Book here
We are looking at developing training on mental health for the Early Years sector and want to establish the level of knowledge and understanding amongst professionals working across this phase.

If you work in Early Years, please take part in this survey to help us identify the training needs that will inform a training programme useful and relevant to your day to day practice.
Bite-size training for professionals
These sessions cover a range of mental health issues which impact on children, young people and their families.
The sessions will last between 30 - 60 minutes and will be delivered via the video-calling tool, Zoom, to groups of people at various times of the day and evening.
Children and young people, parents and carers in crisis can call the
Alder Hey CAMHS crisis care line 24 hours a day, seven days a week on 0151 293 3577

They should only present to Accident Emergency Department if they need medical treatment or are struggling to keep themselves safe in the immediate moment.
Covid-19 sadness
As illustrated in the graphic above, for children, sadness can often be
disguised as one of the following:
Anger

Resistance

Displaced Frustration

Roughhousing

Boredom

Numbness
Before we can help our children with sadness we need to acknowledging our own deep sadness about everything that's happening right now.
We need to give ourselves time to meditate or pray, talk things out, take a bath, process, talk to loved ones, laugh , get fresh air and breathe. We need to take expert care of ourselves.
When our little ones moan about completing home learning or shout about something trivial, instead of getting frustrated, we can acknowledge that (under the surface) they're in crisis, just like we are.
They're dealing with uncomfortable, sad, and frustrating changes in every part of their lives and picking up on what we're feeling too.
Remember, this won't last forever, you are doing a great job!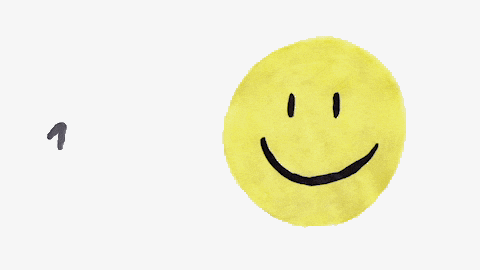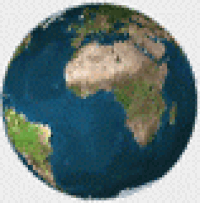 This world is a better place because you are in it!
MENTAL HEALTH AND WELLBEING
SUPPORT AT HOME
Dear parents and children, please see the following websites and resources below to help support learning at home, please also check individual class pages for updates.
NSPCC
https://www.nspcc.org.uk/keeping-children-safe/support-for-parents/mental-health-parenting/
CHILDRENS SOCIETY
https://www.childrenssociety.org.uk/coronavirus-information-and-support
Hello everyone,
I know a few families are struggling to manage anxiety at the present time. I hope the tips below can help a little until life returns to some sort of normality.
Aim to create structure & routines in the day:
o Breakfast, work, lunch, chores, exercise/fun activities, tea, shared activities/watch TV, bath/shower, bed
o Visuals can really help to provide structure & create predictability. Children who are anxious may have a poor working memory so if they can check the daily timetable it may help.
o Using timers can also provide structure, particularly for a child who is reluctant to work/exercise. If they know or can see time ticking away it may help. (For some children timers can create more anxiety so use with caution)
Stick to regular meal times, getting up & going to bed at the same time each day.
Ensure good sleep routines – limit screens. No electronics 90 minutes before bedtime.
Exercise together, have fun together. If your child is reluctant to do exercise give them an element of choice eg. Bike ride or walk. Joe Wicks or Just Dance
Stay connected with family & friends – online games, Facetime, family Zoom quizzes
Avoid excess Corona talk, excess news & social media.
Provide facts & explain what is happening now – focus on positives. Listen & reassure.
Give clear information & discuss how to manage risks.
Give daily chores to your child to complete this can be dusting and hoovering or creating a meal plan & a shopping list.
Identify sources of anxiety & challenge them.
Create some challenge every day to give a sense of purpose & achievement – perhaps try to learn a new skill together, master a card game, grow some plants, follow a recipe.
Create/develop some shared interests – I know a lot of people are watching all of the Marvel films in order as a family. In my house it is re-watching all of the Harry Potter films.
Manage your own anxiety, you may unwittingly pass your anxieties on to your children. Take some time out for yourself where possible.
Online Support
An new online platform has just been developed to support all young people in Liverpool.
Everyone can access activities that promote their well being and support their mental health. You can book onto live streamed yoga classes, fitness, mindfulness etc.
The Witherslack Group have recorded a number of webinars that are free to access and well worth a watch. They cover managing anxiety and mental health, establishing routines and mindfulness exercises.
https://witherslackgroup.co.uk/webinars/
The website Partnership for Children has several activities that can be downloaded to help boost your child's well being at this difficult time. Activities include keeping a feelings diary and creating a worry jar.
https://www.partnershipforchildren.org.uk/what-we-do/childrens-wellbeing-activities-for-teaching-staff-and-families.html
Merseyside Youth Association's mental health promotion team (RAISE Team), has developed a range of bite-size courses, adapted from courses they have previously delivered.
These sessions cover a range of mental health issues which impact on children, young people and their families.
The sessions - which are part of the Liverpool CAMHS Covid-19 response, supporting early intervention and resilience-building - will last between 20-30 minutes and will be delivered via Zoom to groups of people at various times of the day and evening. They are inviting parents as well as members of the children and young people's workforce to take part in these sessions together.
Some of these courses have been developed in collaboration with members of the Alder Hey's Mental Health Support Team
There are some other ideas and resources on the SEND tab on Homework Hub.
Best wishes, take care,
Mrs Rawnsley