To my stay at home superhero's I know tomorrow will be very different from the normal Monday's we spend together but I want you to know how very proud I am of you all for doing your part to help us all stay safe and healthy.
To my key worker superhero's I know you will be feeling very nervous about going somewhere different tomorrow but I want you to be the brave, happy confident children I have the pleasure of teaching everyday. You are doing an amazing job helping your mums and dads go to work to help us all stay safe. So treat it as one of our acts of kindness and make a new friend today by asking someone if they want to play and just so you know I am extremely proud of each and everyone of you.
You all have your packs of work to be getting on with and I will post extra activities on our class website page and on dojo's.
So do your bit by washing your hands, remember to do your act of kindness every day, complete your school work and don't forget to have some FUN!
Your child will have received a QR login code for dojo's in their homework pack. Please log in to see extra suggested activities for your child to do at home. It is also a great way for us to keep in touch while we are away from school.
Please find below suggested timetables, activities and useful links to help your child learn whilst they are at home. Activities will also be put on dojos where the children are able to respond, show me their work and keep in contact.
Congratulations to Rose and Joey who have been picked as the winners of our monster sculpture competition. You will receive your prizes when we return to school.
A big well done to everyone who made a sculpture my niece had a difficult job choosing the winners as they were all so creative and imaginative!
On Thursday (9.4.20) we will be finishing for the Easter holidays. I know this Easter holiday will be different from the other Easter holidays you have celebrated but try to spend this time with your family and have some fun. I have put some Easter activity ideas and an Easter activity booklet below in case you want some ideas over the break. You can still send photos and videos of any activities you want to share with me on dojos. I will not post any work on the website next week as I think it is important for you to have rest. I will put some fun activities on dojos that you can continue to do if you wish. I will resume posting work on the website on the 20.4.20.
I hope all of Class 2R and their families have a lovely Easter. Stay safe and keep being amazing stay at home or key worker superheros.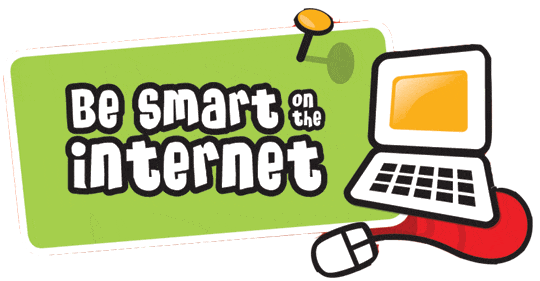 I know a lot of you will be using ipads, tablets, computers and iphones a lot more while you are at home but remember what we have learnt about staying safe while online. Think back to our Digi Duck stories and always remember to think before you click and check with an adult.
Congratulations to Jacob M, Jacob W and Joey who are all top of our class league table for spelling shed this week . Come on girls lets see if we can get to the top of the table next week.
For a second week running Class 2R are in second place on the School league table. I know we can get that top spot soon!
A huge well done to Jacob M who is also 3rd on the whole school speller league table!
I'm loving the monster sculptures you are making. I was so impressed I decided to make my own with my niece Annabelle. Take a look below. Don't forget you still have until Tuesday to enter the competition. The winner will be picked by my niece Annabelle and will be announced on here on Wednesday-the prize will be given when we return to school. Good luck!
In this section I will post quizzes and fun activities that you can do at home. If you find any fun activities that you would like to share with the rest of the class then send them to me via dojo's and I will post them here. So have a try and lets have some FUN!!
Well done to all the children who have already sent me their mystery object photographs. Keep them coming!
Quiz time-can you guess what the mystery objects are? Answers will be posted next week. Good luck!
Looking for something fun to try then why not try this scavenger hunt that you can do inside. This was found by Amelie and she enjoyed doing the scavenger hunt herself. Well done Amelie a great find and thank you for sharing it with us!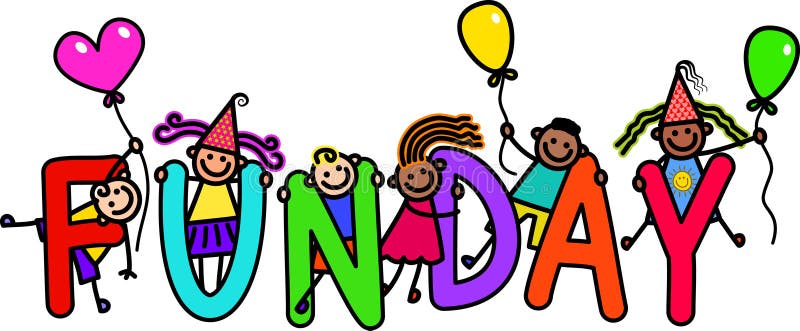 I know lots of you are working very hard on your dojo tasks and the homework website tasks but make sure you take some time to have some fun too. I have created a chart of some fun activities that you can do indoors so if you are feeling bored or want something to make you smile then try some of these. Remember you can always share some of your fun activities with me by sending me a photo or video on dojos.
Fed up of staying indoors, then try some of Miss Rush's ideas for fun activities in the garden. Remember to send photographs of any that you try through dojos.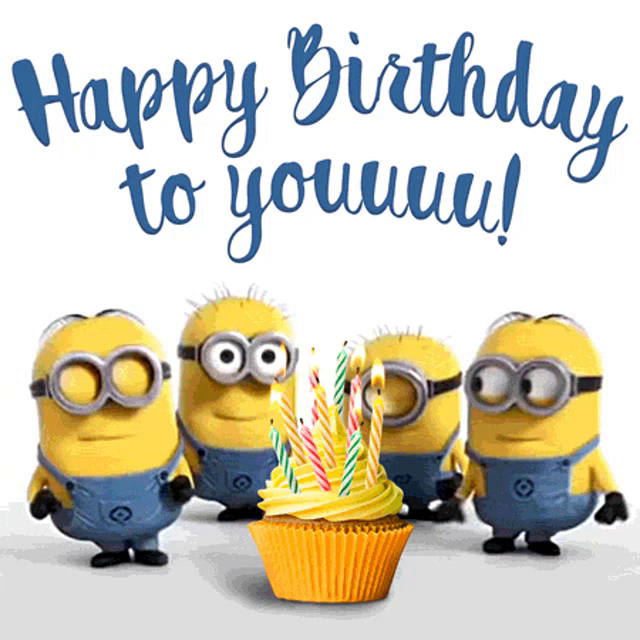 A huge happy 7th birthday to Joey from Miss Rush, Miss Carter and Class 2R! We hope you have a lovely birthday Joey. Enjoy your bouncy castle with your sister.
Phonics Play: https://www.phonicsplay.co.uk/freeIndex.htm
If you click on Phase 3, 4 and 5 there are appropriate games to support your child with continuing to learn Phonics at home.
Oxford Owl: https://www.oxfordowl.co.uk/
If your child does not already have a login, you can join for free as a parent. This will give you access to phonics worksheets, games, spelling rule videos and further activities.
Spelling shed: https://www.spellingshed.com/ (children have individual login)
BBC Bitesize: https://www.bbc.co.uk/bitesize/subjects/zgkw2hv (phonics, grammar, punctuation, spelling, writing)
Teaching Ideas: https://www.teachingideas.co.uk/writing-fiction/creative-writing-ideas (creative writing)
SATs: https://www.gov.uk/government/publications/key-stage-1-tests-2019-english-reading-test-materials (practice SATs papers)
Topmarks: https://www.topmarks.co.uk/english-games/5-7-years/letters-and-sounds (punctuation, spelling, reading activities)
Please practise reading and spelling the common exception words below.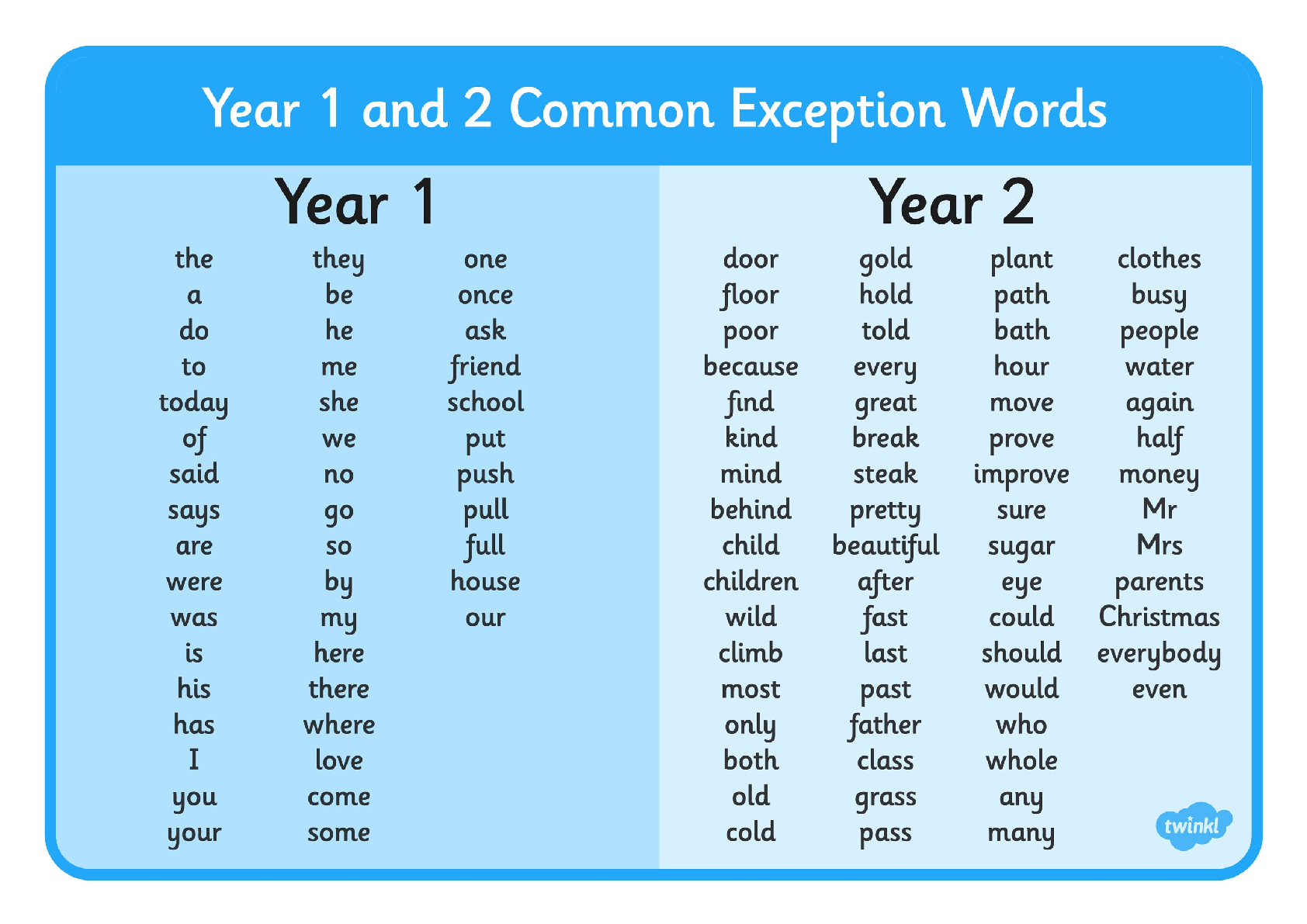 Congratulations to Jacob W, Miller and Jamie who are all top of our class league table for spelling shed. Well done boys keep up the good work!
Well done to all of Class 2R as we are currently in second place on the league table-lets see if we can get first place next week. A huge well done to Jacob W who is also in second place on our school league table.
Joe Wicks is doing online PE lessons to help keep children fit and healthy during the school shutdown. The UK-based fitness influencer, who is known as The Body Coach, will be holding free 30-minute classes every weekday to help children keep active during a live workout called 'PE with Joe'.
Follow the link below to his Youtube channel to join in with his fun exercise routines every day in order to stay fit and healthy!
Looking for something different to try- Oti Mabuse from Strictly Come dancing is putting on dance classes everyday at 11:30am. Why not give it a go. I tried the Oliver dance class with my niece - I will be an expert at high kicks by the time we return to school.
You can access the classes on Facebook or on you tube -

children you must remember to get permission from your parents before going on these.
Knowsley Safari Park are posting videos and worksheets to help with home schooling. Take a look at the link below.
We have learnt about significant historical figures this year who all kept diaries during events in the past such as Samuel Pepys, John Evelyn and Edith Cavell. We learnt how these diaries are an invaluable source as they are an eye witness account.
Why not write your own diary during the Coronavirus outbreak? Who knows some time in the future children could be using your diaries to learn about the past.
write an entry for each day (does not have to be long)
Describe what you can see and hear
Talk about what you have done
Say what is happening around you
Describe how you are feeling