A big hello to all of the children and families of class 4D.
I hope that you are all staying safe at home and keeping healthy and happy.
Remember to keep following the advice that is given about washing your hands (20 seconds) and staying indoors.
You have been given lots of activities in your home learning pack to help keep you busy whilst we are unable to be in class and hope you have all made a start on these, just try your best!
Keep checking this web page and the Dojo app/website as we are setting daily challenges and activities to help keep you all busy whilst at home. We have already had some great responses on the Dojo page, It is great to stay in contact with so many of you and see all of your hard work. Keep it up!
If you find anything that you would like to share or you would like to show or tell me something , don't forget you can tell me about it on Class Dojo. You can also take a picture or screenshot of any completed work and send it to to me on Dojo! Remember to keep checking Class Dojo for more fun and friendly activities! I have put some more information about Class Dojo below!
Look after yourselves, keep smiling, stay in touch and I can't wait to see you all again.
Parents/carers, your child should have a QR code, which was sent home on the last week, to log into the Class Dojo website/app. There will be regular tasks set for your child to complete! These activities are meant to be a bit of fun and can be responded to in ways such as writing, picture, drawing or video. If you are having problems connecting to Dojo, I will also be leaving tasks on the website.
I can view the childrens' responses and leave a reply on their hard work. This is also a great way for children and teachers to stay in touch.
Thank you for your continued support!
Below are important links to additional maths learning and interactive games:
Times tables are an important part of learning for all children, especially year 4.
Keep playing TTRockstars everyday and try to beat your top score!
All children have logins for this app/website.
Remember when searching for the school the post code is L4 8UA.
At a time like this, staying active is very important!
Joe Wicks has announced he will start online PE lessons to help keep children fit and healthy during the school shutdown. The UK-based fitness influencer, who is known as The Body Coach, will be holding free 30-minute classes every weekday to help children keep active during a live workout called 'PE with Joe'.
Follow the link below to his Youtube channel to join in with his fun exercise routines every day in order to stay fit and healthy!
This is a great activity to get all the family involved and do this activity together!
Link:https://www.youtube.com/channel/UCAxW1XT0iEJo0TYlRfn6rYQ
Sometimes what children see in the news can be a little bit scary and make some children feel uneasy.
But it is important that children understand what is happening in the world around them.
BBC Newsround is a great way to help children understand the news but is presented in a child friendly way.
Each day Newsround add a new video (only 5-6 minutes long) to help keep children up to date with the world around them. There are also some great features and news articles all designed for children and updated daily. Give them a watch together!
https://www.bbc.co.uk/newsround
Thank you for watching over me.
Thank you for protecting me.
Thank you for guiding me.
Dr Chip is broadcasting live Science lessons for children at home from 10AM every day on his Youtube channel. He focuses on science, engineering and computing tasks to engage primary pupils. All of the tasks are easy to resource and lots of fun. You can either watch live at 10AM after your PE lesson - but if you are still too exhausted then all of Dr Chip's videos get stored on his youtube page.
Who wants to go to the zoo?
Although we may have to stay safe inside, zoo's around the world have set up live web cams so we can watch the animals in their natural habitats.
Check out Edinburgh, Scotland zoo:
Check out San Diego, California zoo:
Check out Houston, Texas zoo: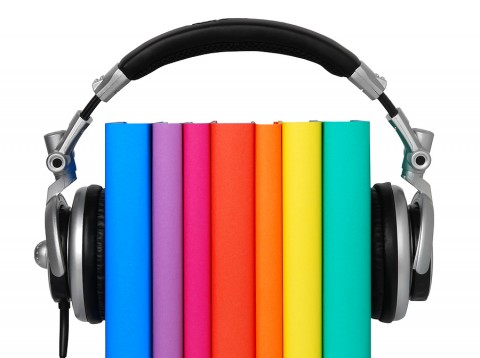 Who would like to listen to a story?
Audible Stories is a website that provides free audio books, you do not even need to sign up!
Just get yourself comfy and listen to some amazing stories from the likes of Harry Potter, Alice in wonderland and many many more.
Enjoy!
Rainbows are used as a symbol of peace and hope as they often appear when the sun follows a heavy rainfall.
At home, class 4D have been creating rainbows to put in their window to make people smile while they're walking by and also offer a message of hope.
Thank you children, these are beautiful!